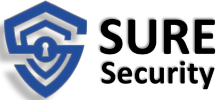 1 888 780 SURE (7873)
IQ Panel 2 Plus Complete Kit
Basic home security system: preconfigured and ready for installation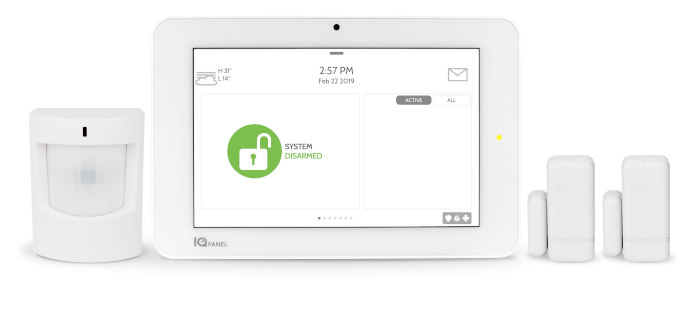 /assets/img/products/home_security_systems/Qolsys-Panel-Kit-Home-products-w700.jpg>
Qolsys Complete Home Security Kit

Product: QK9202AK2


Description
The Qolsys IQ Panel 2 2-1 Kit provides a new Qolsys IQ Panel 2 Plus System with two Qolsys Encrypted Door and Window Contacts and one Qolsys Encrypted Motion Sensor.
The system comes fully configured to your requirements, and is suitable for DIY install, even for users who are new to home security. We also offer professional installation services.
The panel supports up to 128 wireless zones and 232 Z-Wave devices. The system is Z-Wave Plus ready, and will provide extended range and battery life for Z-Wave Plus devices. It still support Z-Wave Classic devices.
The system supports wireless 319.5 MHz sensors, as well as 915 MHz PowerG sensors.
Other capabilities include support for up to four partitions, facial recognition, automatic Bluetooth disarming and live steaming from compatible Alarm.com Cameras.
Note
The IQ Panel 2 Plus supports up to 152 total Z-Wave devices for local Z-Wave control. There is also a smaller limit for different types of Z-Wave devices.
The individual limit for each Z-Wave device type must be manually increased within Installer/Dealer Level Programming.
Please also note that Alarm.com has its own limit of 122 total Z-Wave devices for remote operation and use with smart scenes.
Device support
| Z-Wave Device Type | Number Supported |
| --- | --- |
| Thermostats | 10 |
| Smart Sockets | 15 |
| Door Locks | 20 |
| Lights | 80 |
| Garage Doors | 6 |
| Other Z-Wave Devices | 21 |
| Total | 152 |